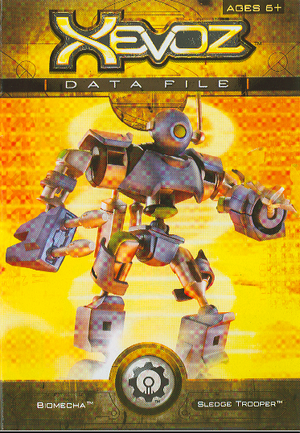 Sledge Trooper are robots of the Biomecha.
Bio
Troops for the Zyberian Heavy Infantry. Obsessive upgraders. Zybernetically enhanced brains and automated weapon systems provide ability to see in all directions at once. Arsenal of lethal appendages includes a buzz saw and plasma cutter.
Weapon
Plasma Cutter
Electro-Shock (Pincer)
Robotic Axe
Robotib Gun
Multi-Blast (Rockets)
Disfigured Human Hand
Trivia
If one of their parts blew up, they simply add a new one and head right back into battle.
Gallery
Community content is available under
CC-BY-SA
unless otherwise noted.